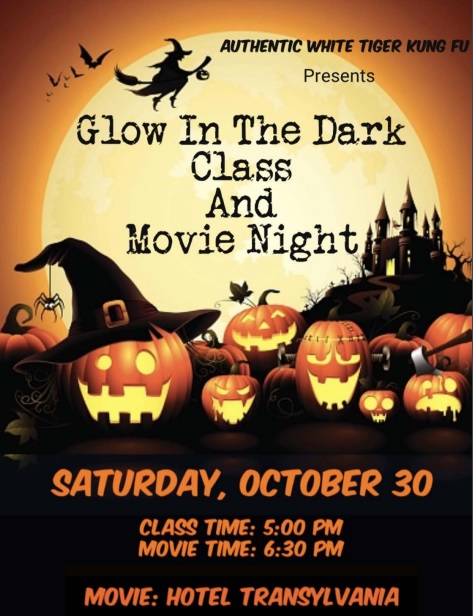 White Tiger's 2021 Halloween Movie Party!
White Tiger's 2021 Halloween Movie Party!
Greetings!
Thank you for your interest in our Halloween Party. This is a great way for you and your kids to experience White Tiger Kung Fu and have some fun on Halloween with us! We have an awesome class ready for your kids that we're sure they'll enjoy and remember even if they've never done a pushup before.
Here are some details about the event:
Each guest is $15 which includes a GLOW IN THE DARK class, PIZZA(!), and the movie.
Costumes are encouraged, but please make sure your child will still be able to workout in it.
Kids class starts at 5:00pm (adults are welcome to join us at 11:00am for our normal Saturday class if they want to too)
Kids movie at 6:30pm
Kids pickup 8:15-8:30pm
Adults movie 8:30pm
This event is designed for ages 4-17 (adults are more than welcome to accompany your kids if you want).
After you complete the waiver below, one of our instructors will call you to make sure you're all set and have any questtions you may have about the event or White Tiger Kung Fu.
Take care and thanks again. We're looking forward to celebrating together!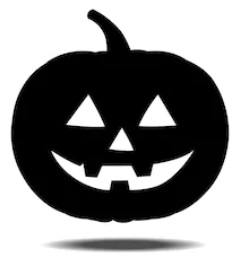 This waiver is the sole property of White Tiger Corporation and is subject to all copyright laws. The entire form or any portion, clause, or section herein may not be replicated in any form or fashion without White Tiger Corporation's express written consent.