WHEN THE ROOTS ARE DEEP THERE IS NO REASON TO FEAR THE WIND
WHEN THE ROOTS ARE DEEP THERE IS NO REASON TO FEAR THE WIND
Have you ever wondered how martial arts could benefit your kids or yourself?
Want to see if you or your kids will get along with the other students and see how amazing our classes and instructors are?
Well we're opening our doors to guests for Halloween! This is a great way for you and/or your children to experience the Emperor's Art firsthand. This event is designed for ages 4-17 (adults are more than welcome to accompany your kids if you want).
Click below to learn more and register for the event.
We are open for in-person training and virtual training too. Our highly trained instructors teach the in-person and virtual classes at the same time. This means you can train in whatever way works for you on that particular day and still get the excitement and energy of live, group classes. In fact, many of our students are busy professionals and parents that have enjoyed the convenience of training in person one-day and virtually the next.
We offer full class schedules for kids and adults. If you would like to experience White Tiger Kung Fu for yourself or your child, please schedule your one-on-one intro class below.
We offer intro classes for kids and adults. These classes are fun and informative, and get you (and/or your child) one-on-one time with one of our black-sash instructors. Please complete the form below and one of our instructors will reach out to you to discuss all the details.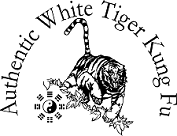 TRADITIONAL MARTIAL ARTS FOR THE MODERN AGE
WELCOME TO TIGERKUNGFU.COM!
Our Kung Fu schools provide a safe, positive, and friendly environment for students who are looking for results.
With a lineage dating back to the 1600's, the System's proven, traditional methods help students of all skill levels use martial arts to excel in every area of life.
White Tiger has been providing martial arts in San Diego for nearly 30 years, and our experienced and highly trained instructors will be there with you every step of the way.
There is no other martial arts school like White Tiger Kung Fu, especially right here in San Diego.
Start your journey today!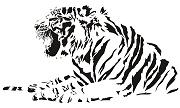 Dallas-Fort Worth Residents please visit the link below.
AUTHENTIC WHITE TIGER KUNG FU SAN DIEGO
A Traditional Martial Arts School in San Diego