CALM DURING THE CRAZINESS
Authentic White Tiger Kung Fu
CALM DURING THE CRAZINESS
Authentic White Tiger Kung Fu
Make the most of these crazy times! There is no better time than now to experience the ancient "Emperor's Art"(or keep your kids occupied for a few hours).
As a result of the COVID-19 outbreak, White Tiger Kung Fu is offering free four-week online training courses for both kids and adults.
Click below to learn more: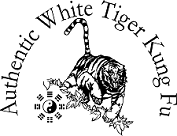 WHITE TIGER KUNG FU- A TRADITIONAL ART FOR THE MODERN AGE
WELCOME TO TIGERKUNGFU.COM!
Our Kung Fu schools provide a safe, positive, and friendly environment for students who are looking for results.
With a lineage dating back to the 1600's, the System's proven, traditional methods help students of all skill levels use martial arts to excel in every area of life.
White Tiger has been serving the San Diego area for nearly 30 years, and our experienced and highly trained instructors will be there with you every step of the way.
There is nothing else like White Tiger Kung Fu, especially right here in San Diego.
Start your journey today!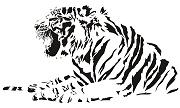 Dallas-Fort Worth Residents please visit the link below.
AUTHENTIC WHITE TIGER KUNG FU IN SAN DIEGO
A Traditional Martial Art

© 2020 White Tiger Kung Fu   |   Privacy Policy