WHEN THE ROOTS ARE DEEP THERE IS NO REASON TO FEAR THE WIND
WHEN THE ROOTS ARE DEEP THERE IS NO REASON TO FEAR THE WIND
Although our School kept on training (virtually) throughout the shelter in place period, we're excited Phase 3 has been announced. We're looking forward to getting back into the School and training with our sisters and brothers IN PERSON!
Check out our website, FB, & IG to learn when we'll officially re-open the School.
If you don't want to wait for the School to open, we still have a few spots in our online classes for kids and adults. Click the link below to learn more!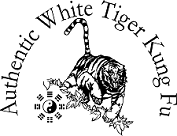 TRADITIONAL MARTIAL ARTS FOR THE MODERN AGE
WELCOME TO TIGERKUNGFU.COM!
Our Kung Fu schools provide a safe, positive, and friendly environment for students who are looking for results.
With a lineage dating back to the 1600's, the System's proven, traditional methods help students of all skill levels use martial arts to excel in every area of life.
White Tiger has been providing martial arts in San Diego for nearly 30 years, and our experienced and highly trained instructors will be there with you every step of the way.
There is no other martial arts school like White Tiger Kung Fu, especially right here in San Diego.
Start your journey today!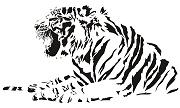 Dallas-Fort Worth Residents please visit the link below.
AUTHENTIC WHITE TIGER KUNG FU SAN DIEGO
A Traditional Martial Arts School in San Diego