Effective Methods for Real Life Scenarios
REALISTIC & EFFECTIVE SELF-DEFENSE SKILLS
Self-defense is one of our system's specialties. White Tiger Kung Fu is a traditional martial art that is designed for much more than simulated fighting environments (IE: competitions, MMA, etc.). Most importantly, it is designed to be incredibly effective in real life, practical applications (IE: what actually happens in a fight or attack in the real world).
Self-defense is incorporated into every class, and our instructors at our headquarters in Miramar always explain it in a simple, precise, and effective manner. The trainers are passionate and dedicated, and they always teach in a manner that is easy to understand.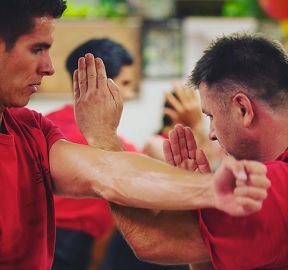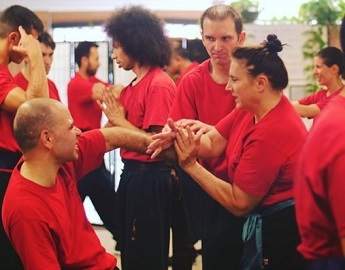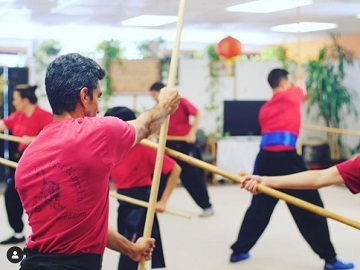 GAIN CONFIDENCE TO PROTECT YOURSELF
Through the combination of teaching direct self-defense techniques plus our hand forms, weapons forms, workouts, and meditations; our entire system is designed to increase your situational awareness and ensure you are 100% confident that you can protect yourself and your loved ones in pretty much any imaginable scenario.
Whether you want to grow your confidence, learn how to defend yourself, or improve and grow as a person (physically, mentally, emotionally, and spiritually); White Tiger Kung Fu has exactly what you're looking for in your journey in martial arts and your overall life.
We are open for in-person training and virtual training too. Our highly trained instructors teach the in-person and virtual classes at the same time. This means you can train in whatever way works for you on that particular day and still get the excitement and energy of live, group classes. In fact, many of our students are busy professionals and parents that have enjoyed the convenience of training in person one-day and virtually the next.
We offer full class schedules for kids and adults. If you would like to experience White Tiger Kung Fu for yourself or your child, please schedule your one-on-one intro class below.
We offer intro classes for kids and adults. These classes are fun and informative, and get you (and/or your child) one-on-one time with one of our black-sash instructors. Please complete the form below and one of our instructors will reach out to you to discuss all the details.
Get Two Weeks of Free Martial Arts Classes

EFFECTIVE SELF DEFENSE TRAINING IN SAN DIEGO