Of course you can always call us or email us. However, there is nothing like visiting our school and feeling the positive and supportive environment yourself. Thus, the best way to see if White Tiger is right for you is to book an in-person appointment with one of our friendly New Student Specialists. You can book that appointment online in the link below.
9605 Kearny Villa Rd. Suite B
San Diego, CA, 92126
Click here for the address for our Escondido location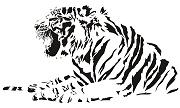 Dallas-Fort Worth Residents please visit the link below.
AUTHENTIC WHITE TIGER KUNG FU IN SAN DIEGO

© 2019 White Tiger Kung Fu   |   Privacy Policy