Make the most of these crazy times! There is no better time than now to experience the ancient "Emperor's Art"(or keep your kids occupied for a few hours).
As a result of the COVID-19 outbreak, White Tiger Kung Fu is offering free four-week online training courses for both kids and adults.
Click below to learn more:

9605 Kearny Villa Rd. Suite B
San Diego, CA, 92126
Click here for the address for our Escondido location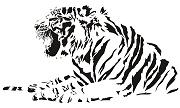 Dallas-Fort Worth Residents please visit the link below.
AUTHENTIC WHITE TIGER KUNG FU IN SAN DIEGO
A Traditional Martial Art