Although our School kept on training (virtually) throughout the shelter in place period, we're excited Phase 3 has been announced. We're looking forward to getting back into the School and training with our sisters and brothers IN PERSON!
Check out our website, FB, & IG to learn when we'll officially re-open the School.
If you don't want to wait for the School to open, we still have a few spots in our online classes for kids and adults. Click the link below to learn more!

9605 Kearny Villa Rd. Suite B
San Diego, CA, 92126
Click here for the address for our Escondido location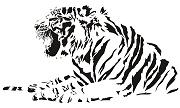 Dallas-Fort Worth Residents please visit the link below.
AUTHENTIC WHITE TIGER KUNG FU SAN DIEGO
A Traditional Martial Arts School in San Diego