Our main location in San Diego is located in Miramar just off the 15 near the Pomerado / Miramar Road exit (the Carroll Canyon exit can also be used). This facility is close to La Jolla, Scripps Ranch, and Mira Mesa, and is a short drive from anywhere in Sorrento Valley, Rancho Bernardo, and Carmel Valley too.
Feel free to come on in and ask questions during these times.
In addition to our Adult & Kids classes, we have other activities going on and the facility is open during the hours provided below:
Monday:  5:00pm - 9:00pm
Tuesday: 5:00pm - 9:00pm
Wednesday: 5:00pm - 9:00pm
Thursday: 5:00pm - 9:00pm
Friday: No Class
Saturday: 10:00am - 3:00pm
Sunday: Class only*
*Escondido location. See address below.
ESCONDIDO LOCATION
The address for our Escondido location is as follows:
27668 Mountain Meadow Road
Escondido, CA 92026
Of course you can always call us or email us. However, there is nothing like visiting our school and feeling the positive atmosphere and supportive environment yourself. Thus, the best way to see if White Tiger is right for you is to book an in-person appointment with one of our friendly New Student Specialists. You can book your appointment online in the link below.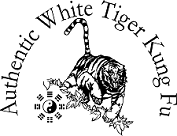 Dallas-Fort Worth Residents please visit the link below.
AUTHENTIC WHITE TIGER KUNG FU IN SAN DIEGO
A Traditional Martial Art

© 2020 White Tiger Kung Fu   |   Privacy Policy